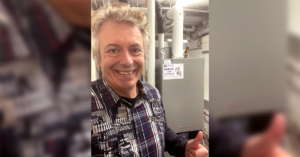 After posting my very personal thoughts about a job change on my LinkedIn profile, I was asked to publish an English version after all. Here it is!
During the last few weeks I was often asked why I changed my job and joined SEGGER Microcontroller as Marketing and PR Manager. So I thought I would write down some thoughts on the topic of employers, which might also inspire others in the embedded community or students about to start their first job after university.
First of all, there are the basics: "performance-based pay", an interesting job, good benefits, and a good employer rating on relevant web sites like kununu.com. I also looked for a low turnover rate, and last but not least: Are the company's products really good or do they just look good on PowerPoint slides? It is certainly not wrong to ask a few customers.
What was very, very important for me personally, based on my life experience, was the question, who is the actual owner? Is it an investment company focused just on profit with no real understanding of the company's business, or is the founder still on the front line with personal knowledge of all aspects of the products? In the most successful German "Mittelstand", i.e. small and medium-sized enterprises (SME), it is primarily the companies where the founder is still involved that shine.
All this is true for SEGGER Microcontroller, but also for other companies in the embedded community. Besides the question WHAT? (does the company do) and HOW? (does it do it), fortunately for more and more people, including me, the question of WHY? comes to the fore. The WHY? is quite often the decisive factor for people whose motivation is highly intrinsic. Besides the goal of being economically successful, is there also a mission to do good? Is this something that also helps society and for which it is worth working and furthering one's goals?
Equal opportunitiy helps to fight the climate change
SEGGER Microcontroller stands for two points which significantly influence our future: Equal opportunity and, derived from this, the fight against climate change. I will explain why this is so important and why equal opportunity in particular also drives me personally.
In my family there were no academics. Even at grammar school, amongst the daughters and sons of doctors and lawyers, I was the only pupil whose parents had to make do with a lower secondary school-leaving certificate. It is understandable that this was not always easy, and due to lack of money I had to finance my studies completely by myself by writing technical books. In the end, thanks to a lot of luck, and having met the right people at the right time, the first M.Sc. was in the family. However, my personal success story should not hide the fact that there are still far too many children today who, despite their talent and curiosity, do not become programmers or engineers because they come from the "wrong" family or were born in the "wrong" place and because there is not enough money to buy hardware and software with which to experiment and implement their ideas.
"Friendly licensing" for everyone is free of charge
SEGGER has developed a licensing model for its software that is rightly called "Friendly Licensing" – everyone and really everyone can use the software – a full version without any restrictions – free of charge for non-commercial use and for testing purposes. Thus SEGGER contributes to more equal opportunities and – let's come to the second point – contributes indirectly to more young people possibly becoming engineers, because we need them urgently.
There is no question that our earth is threatened by climate change caused by CO2 emissions. The question of how to reduce emissions, however, is a contentious one. There are people who believe that a culture of banning cars and other energy consumers, which make life easier and more comfortable, is needed. And there are people who do not question the achievements of our parents and grandparents – including myself – but want to reduce emissions through technical innovations.

There are already numerous companies, particularly in the SME sector, thanks to whose innovations less CO2 is blown into the air year after year. Because I was personally affected a few years ago, I would like to mention the heating system manufacturer Viessmann, a medium-sized company that has been at the forefront of energy saving for decades. When my girlfriend and I built a house, the contractor wanted to install a run-of-the-mill heating system – to save money, of course. After a months-long dispute, we finally got our (or rather my) dream heating system Vitosolar-300 (see photo with Corona haircut in my boiler room). Thanks to the highly efficient solar thermal, we can generate hot water in summer exclusively via solar panels and emit zero CO2. Developers of such high-tech systems, which significantly contribute to emission reduction when installed in millions of households, are the real embedded heroes for me.
The world needs more engineers and innovators
But we need many, many more innovators and engineers and many more companies like Viessmann worldwide to stop climate change.
SEGGER's "Friendly Licensing" is the right approach, allowing more young people to get involved with embedded technology and hopefully become embedded heroes later on through their ideas.
This vision drives me and answers the question of WHY? As of March 1, I get to be part of the great SEGGER team, and I am so excited. If you think my answer to the WHY? could also be something for you, just have a look here (https://www.segger.com/about-us/job-offers/): Jobs at SEGGER are also available in Corona times. We look forward to hearing from you!