Things at SEGGER have been slower for the past three months or so. Or at least it may seem like that from the outside.
There are two main reasons for this. First, we had a great summer and vacation season in Germany (as in most of Europe). Secondly, we have been busy planning, supervising construction of, and moving into our new offices in Monheim. The new office is about 10 km away from Hilden, where SEGGER has been headquartered from day one.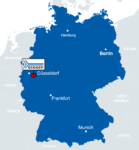 The City of Monheim has worked with us to find the perfect location. A 9000 square meter lot, quiet, at the end of a cul-de-sac (a dead-end street…I don't like the term), two minutes away from the A59 Autobahn, 25 minutes from Düsseldorf airport, located next to a small lake, with restaurants and the Rhine river in the vicinity.
We put up a four-story building with plenty of space to grow, plenty of parking and room for a second building when the time comes when we need it.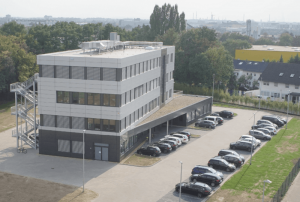 So things are going great, and we have lots of ideas that we are working on to make fantastic products even better.
And I am very happy with the new office, but also that the construction and moving phase is over and I can concentrate on strategies, new and even better products, and how to spread the word. Our products are great, and great products demand great marketing.
So what's cooking?
You will hear more from us in all product categories.
Take Embedded Studio, which is becoming more and more popular, where we have a new version in the making with Link-Time Optimization (LTO). Together with compression and deduplication in the SEGGER Linker, we have genuine, measured savings that hit 5% to 12% of flash size on real-world applications, a number I did not believe was possible.
With FIND, a new open protocol devised by SEGGER to quickly locate devices in a network.
With many new features, Ozone continues to be the go-to solution for debugging with J-Link. Check out the latest with assembly export of ELF files: great insight! The exported assembly code file can actually be rebuilt…
Power analysis of J-Link works great, and for J-Trace we are adding the ability to store analyzed trace data in a compressed form, so that hours and days of precise trace history, capturing every executed instruction, can be stored in a file and analyzed later.
A new single-chip emPower USB-Host board will help us to showcase how easy it is use USB devices in even small embedded applications, and how much more flexibility a USB host port adds.
Lots more is in the works and, as usual, everything works well together, out of the box. It simply works!
Stay tuned for more!